Bangladesh joins the LNG importers [NGW Magazine]
Bangladesh has been consolidating its position as an LNG buyer in global market as it has rebounded from its initial setback and started supplying re-gasified LNG consistently to consumers over the past couple of months.
By October 15, state-run Petrobangla had imported around 562,000 m³ of LNG delivered in four regular consignments from Qatar's RasGas, Petrobangla chairman Abul Mansur Md Faizullah told NGW, and the company has finalised the schedules of future deliveries from there, he said.
Bangladesh has been re-gasifying around 300mn ft³/day of LNG at Excelerate Energy's floating, storage and regasification unit Excellence at Moheshkhali Island in the Bay of Bengal, he said. That arrived April 24, carrying 136,000 m³ of lean LNG from Qatar and was due to start delivering May 7.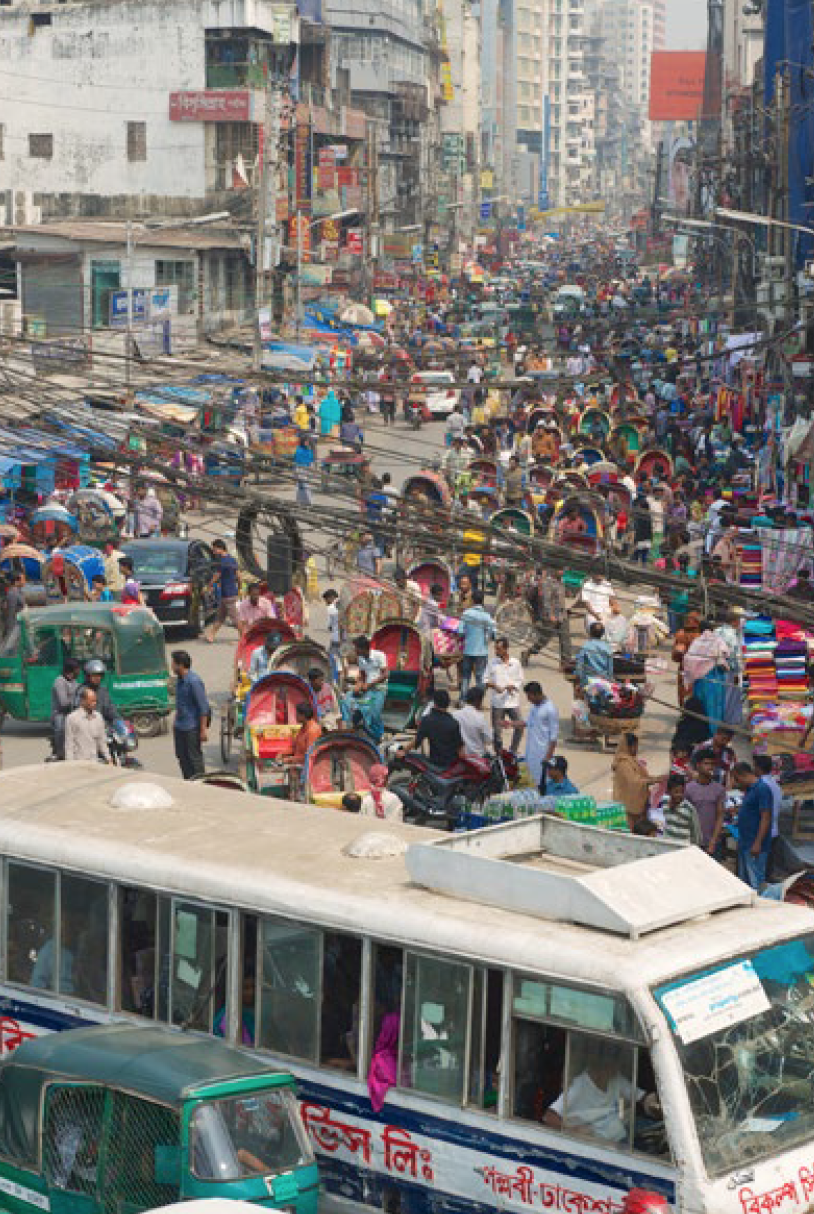 Regasified LNG is being supplied to the country's main port city Chattogram, formerly known as Chittagong, near the Excellence.
The amount that is regasified from the existing 3.75mn mt/yr tanker will go up to around 500mn ft³/day in a few months' time once a30-km gas transmission pipeline has been built between Anwara and Fouzdarhat, Faizullah said.
Bangladesh's second, similar-sized FSRU is expected to come online by early 2019. Local Summmit Group, in partnership with Japanese Mitsubishi and US' GE, is building it near Excellence.
Although Excellence arrived in April, it was not until August 12 that the first gas was injected into the subsea pipeline network.
"We have now overcome the initial set back," Faizullah said. Petrobangla started regular imports of LNG from from Qatar's RasGas September 9 after feeding regasified LNG to the first consumers August 18. Petrobangla has a binding sales and purchase agreement (SPA) with RasGas to buy around 2.5mn mt/year of LNG for the next 15 years.
It has also a similar SPA to import around 1mn mt/year of LNG from Oman Trading International for 10 years.
Petrobangla also has a preliminary agreement with Swiss firm AOT Energy to import around 1.25mn mt/year of lean LNG for 15 years.
It also signed a letter of intent with Indonesia's Pertamina to import around 1mn mt/year for 10 years.
Bangladesh also shortlisted over two dozen LNG suppliers to purchase LNG on a spot basis, managing director of state-owned Rupantarita Prakritik Gas Company (RPGCL), Md Quamruzzaman said. "We shall set a mechanism to import LNG from almost all the term deal suppliers and some spot suppliers," he said.
RPGCL, a wholly owned subsidiary of Petrobangla, is in charge of monitoring LNG imports and its facilities in Bangladesh.
Bangladesh will need imports of around 30mn mt/year of LNG to meet mounting demand from various sectors including industry, power plants and fertiliser plants by 2041 as domestic gas reserves are depleting fast, according to a report prepared by Copenhagen-based research firm Ramboll in association with Geological Survey of Denmark and EQMS Consulting Limited.
Bangladesh's existing gas reserves of around 12 trillion ft³ will be completely depleted by 2038 if no new exploration and discovery takes place, said the report.
The report however, suggested that given rigorous exploration activities in the onshore as well as offshore, gas supply could go up by 1.40bn ft³/d from about 5 trillion ft³ of new reserves.
Bangladesh's current natural gas production is hovering around 2.75bn ft³/d and with the re-gasified LNG, the country's overall natural gas supplies stand at around 3.05bn ft³/d against potential demand of 3.96bn ft³/d, according to Petrobangla.
The percentage of gas demand to be met by LNG is forecast to rise to 40% in 2023 and 50% in 2028.
Several months ago the government shelved plans for three small-scale but relatively expensive FSRUs following objections from the main port authority, and as LNG imports at Excellence ramped up.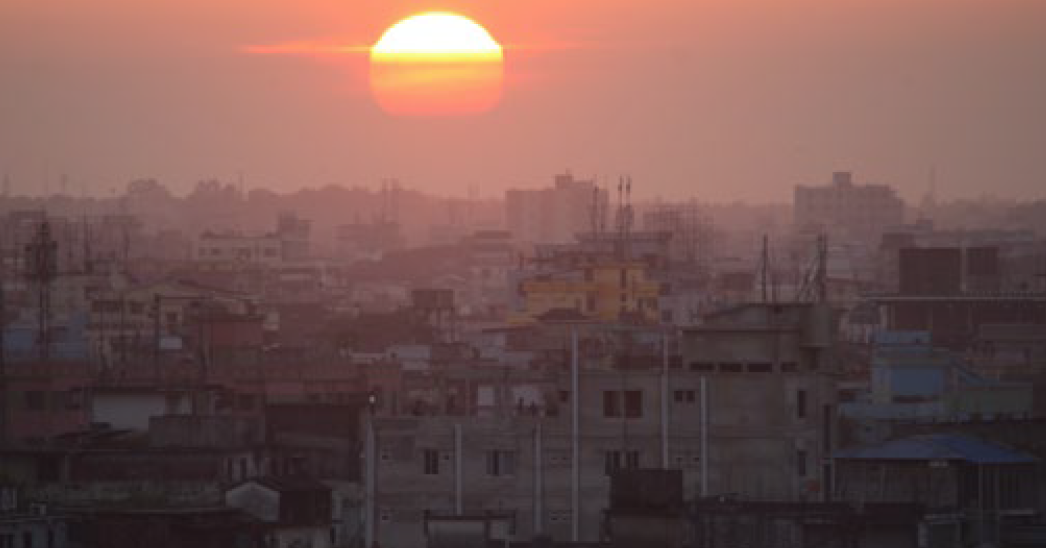 Commodity traders Trafigura, Gunvor and Vitol and Belgian shipping company Exmar were in final talks with Petrobangla and its subsidiary, Rupantarita Prakritik Gas Company to build the mini FSRUs and sell the gas to Petrobangla.
Price uncertainty for end-users
Regarding the mechanism to foot LNG import bills, Faizullah hoped that Bangladesh Energy Regulatory Commission (Berc) will raise domestic gas prices in future. But on October 16 Berc retained the tariff, saying an increase was not necessary as the current volume of LNG imports was less than expected.
Berc however said that it might consider a hike in tariff in future if the LNG import volume increases and the oil price in the international market, which has link with LNG prices, remains strong.
Petrobangla will need taka 31bn ($369mn) from the finance ministry to import LNG during the current fiscal year 2018-19 ending in June, 2019, Berc said.
Bangladesh has been blending regasified LNG with locally produced gas before supplying it to end-consumers.
The country's revenue regulator – National Board of Revenue (NBR) – October 3 waived a total of 122% tax on locally produced natural gas for end-users to keep prices down.
The price of Brent crude – the benchmark for fixing the LNG purchase price on term contracts – was close to $65/barrel the day the first LNG came. Excelerate has been charging Petrobangla some $232,000/day since commissioning, regardless of what the plant's actual throughput is.
Berc is planning a new gas tariff considering the blending of the imported LNG with domestic gas and held public hearings over the summer. State-run gas companies wanted consumers in the commercial and industrial sectors to pay almost double what they currently paid.
The regulator earlier raised the natural gas tariff by 22.70% for all types of consumers in phases with effect from March 1, 2017 and June 1, 2017 respectively.
Power plants at Meghnaghat
The government has scrapped talks with Indian Reliance Power to build an FSRU for LNG imports at Kutubdia Island near port city Chattogram, three years after the two first signed a memorandum of understanding.
A high-powered committee of the government backed down from the final round of negotiations over a 3.75mn mt/year terminal, according to a senior Petrobangla official.
Bangladesh, however, is going ahead with Reliance Power's plan to build a 718-MW power plant that will run on 110mn ft³/day from regasified LNG. Petrobangla will supply gas to the plant in Meghnaghat, some 24 km south of Dhaka.
The Bangladesh Power Development Board (BPDB) will sell the plant's output for 22 years.
State-run Gas Transmission Company (GTCL) will build a pipeline from Moheshkhali Island to Bakhrabad and another from Kutumbupur to Meghnaghat, at its own expense. Reliance Power will pay a fee to use the pipeline, the Petrobangla official added.
The Asian Development Bank last year approved debt financing and partial risk guarantees totalling $583mn to develop the Reliance Bangladesh LNG and Power Project, whose total cost is to be about $1bn.
The project includes a power generation facility to be located in Meghnaghat, near the capital city of Dhaka, and an LNG Terminal, near Kutubdia Island south of Chittagong.
GE Power also building
Separately Bangladesh's Unique Group has picked GE Power to develop, also at Meghnaghat, a $350mn, 600-MW combined-cycle power plant. Unique Meghnaghat Power will execute the project which will generate enough to supply about 700,000 homes in the region.
The project marks another significant win for GE to position its flagship HA-class technology to power high capacity power plants in Bangladesh inits continued efforts to provide the most advanced energy solutions, the company said.
Unique Group is among the most diversified business entities in Bangladesh, owning real estate, manpower management and infrastructure businesses.
GE will be developing the project on a turnkey basis which includes one 9HA.01 gas turbine, one heat recovery steam generator (HRSG), one steam turbine generator, condenser and associated systems.The power plant is expected to start up in 2021, it said.
GE says its 9HA.01 gas turbine is the world's most efficient and largest heavy-duty gas turbine in both the 50hz and 60hz energy segments where they achieve 62.22% combined-cycle net efficiency and 63.08% combined-cycle gross efficiency respectively.