Balancing transition with security: interview with Petronas LNG CEO [Gas in Transition]
The conflict in Ukraine and subsequent cuts in Russian gas flow to Europe have driven up global demand for LNG, but years of underinvestment in supply are more to blame for current high prices, Ezran Mahadzir, CEO of Malaysia's Petronas LNG Ltd, tells NGW in an interview.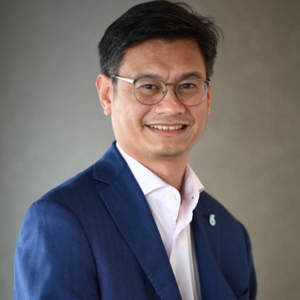 During the five years up to the arrival of the COVID-19 pandemic, LNG prices were generally low, and by mid-2020, the Japan-Korea marker had dropped to as low as $2/mn Btu. But amid the current global energy crisis, that benchmark is now trading at above $65/mn Btu.
"The conflict in Europe has pushed prices up, but it's less about the demand side," Ezran says. "On the supply side, the low pricing scenario in the last few years meant there was underinvestment. This has created a very volatile and unsustainable market."
There needs to be a balance between energy transition and energy security that avoids too much volatility, he explains, so that over time there is the right price signal for both suppliers and buyers, incentivising investment in supply on the one hand and avoiding demand destruction on the other side. This is hardly the case now, as soaring prices may be triggering a wave of final investment decisions (FIDs) in new liquefaction capacity, but they are also causing industries reliant on gas to scale back production and shut plants. Both in Europe and Asia, there has also been a resurgence in the use of coal.
Production portfolio
The nine-train Petronas LNG complex in Bintulu, in the Malaysian state of Sarawak, has an export capacity of close to 30mn metric tons/year. Additionally, the company also operates two floating LNG plants with capacities of 1.2mn mt/yr and 1.5mn mt/yr respectively that it uses to tap hard-to-reach gas reserves offshore – the second of which was launched in 2020. Outside of Malaysia, the company has interests in the 7.8mn mt/yr GLNG terminal in Queensland, Australia, and the 7.2mn mt/yr Egyptian LNG facility.
Petronas' up and coming focus is LNG Canada, a 14mn mt/yr, $31bn liquefaction project in British Columbia, on Canada's west coast, that reached an FID in October 2018 and is due to yield its first gas around the middle of this decade. Petronas has a 25% interest in the project, while Shell has 40%, PetroChina 15%, Mitsubishi 15% and Korea Gas Corp. 5%.
"LNG Canada will enable us to expand and diversify our global supply portfolio, especially to the Asia Pacific market," Ezran says.
Petronas and its partners are in discussion on expanding the number of liquefaction trains at LNG Canada from two to four, but reaching an FID on this second stage will require various issues to be resolved, he says.
Back in Malaysia, Petronas is undertaking a front-end engineering and design (FEED) tender for a third FLNG in Sabah, that would have a minimum capacity of 2mn mt/yr. The plan remains to take an FID by the end of the year, and target first gas in 2026.
While traditionally, LNG projects around the world have required offtake agreements to be in place to cover close to 100% of capacity, "with the market as it is now, we have to determine what would be the right mix between term contracts and spot contracts," Ezran says.
China is "the big prospect" for growth in LNG demand moving forward, although there are still additional opportunities in Japan, Korea, as well as in Bangladesh, India, Pakistan, Thailand and Vietnam.
"But we are also seeing a big push for gas in Europe, so globally, almost everywhere you look, the market is growing," Ezran says.
Decarbonising the gas value chain
A key strength at LNG Canada is its comparatively low emissions footprint, according to the CEO.
"Feed gas from Montney fields has low emissions, and we're also planning to use the widespread electrification of upstream operations – both our drilling and processing activities," Ezran says. "We're also planning to use renewable power from the hydro-driven electrical grid. And at the liquefaction plant itself, we will use highly efficient gas turbines."
Thanks to these planning choices, LNG Canada is expected to emit 0.15 mt of CO2 equivalent/mt of LNG produced. In comparison, LNG plants on average result in 0.26-0.35 mt of CO2 equivalent.
Petronas became the first oil and gas producer in Asia to declare a net-zero goal for 2050 in late 2020. It is targeting a reduction in CO2-equivalent emissions to 49.5mn mt/yr by 2024, and also plans to grow its renewable energy capacity to 3 GW by that year and 30-40 GW by 2030.
The company notably delivered its first carbon neutral LNG cargo in August last year and has sent four more to long-time customers in China and Japan.
"The carbon credits that we use are certified through a very rigorous verification process, recognised by energy companies around the world," Ezran says.
Petronas is also entering the field of carbon capture and storage (CCS). It signed a joint study and collaboration agreement with Shell in January on CCS options for both Malaysia and the broader region and has entered similar partnerships with a number of Asian companies in this field since then. Earlier this year it awarded a FEED study for a CCS project at the Kasawari gas field off the coast of Sarawak, touted as one of the biggest offshore in the world.
In addition, the company is expanding the use of LNG bunkering, and exploring hydrogen and ammonia development.
"We take a very realistic and middle ground view of the energy transition, whereby renewables alone may not be sufficient to meet the global energy demand," Ezran says. "We remain confident that hydrocarbons will continue to be an important component of the global energy mix. The important thing is to ensure we are utilising the cleanest of hydrocarbons, which is natural gas."