Bahrain LNG Project Secures Finance
Bahrain LNG has completed limited recourse financing for the private-public partnership LNG import and regasification project, the first of its kind in the Middle East, it said December 12.
It said nine banks were lending the $741mn it will cost to build the plant and related infrastructure, capable of handling 800mn ft³/day when complete in 2019. The project includes a nitrogen facility, to lower the calorific value of imports as needed.
Bahrain LNG is jointly owned by Bahrain's oil and gas holding (NOGA) and a consortium consisting of Teekay LNG Partners, Gulf Investment Corporation and Samsung C&T. Financing a project of this size and complexity is a landmark in the regional financial markets, it said.
The project was awarded to the Teekay LNG-GIC-Samsung consortium in December 2015 by Bahrain's National Oil & Gas Authority (NOGA). The project is being developed to supplement local gas production in Bahrain and ensure capacity to meet peak seasonal gas demand and industrial growth. It will also enable Bahrain to procure internationally-traded LNG on a competitive basis.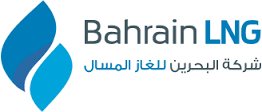 The EPC contract was awarded to GS Engineering & Construction. Teekay LNG will supply the FSU which will be modified specifically for this project, through a 20-year time-charter agreement. Korea Trade Insurance Corporation (K-SURE) provided commercial and political risk cover for about 80% of the financing.
Bahrain's oil minister Mohamed bin Khalifa Al-Khalifa described the terminal as a "key component of our plans for the further expansion of the energy and related sectors of the Kingdom of Bahrain."
William Powell