Australian Beach Energy to Get State Support for Gas Well
Australian Beach Energy will soon start drilling a conventional onshore gas exploration well in the Penola Trough, Otway Basin in South Australia with the support of South Australian government through the Plan for Accelerating Exploration (Pace) gas grant scheme, which aims to bring new gas to market within three years.
Under the terms of the Pace grant, if a discovery is deemed to be commercial, Beach will enter bilateral negotiations with prospective South Australian customers for supply of gas from Haselgrove‐3 at prevailing market terms, the company said March 17 adding that the Pace grant remains subject to formal documentation being agreed.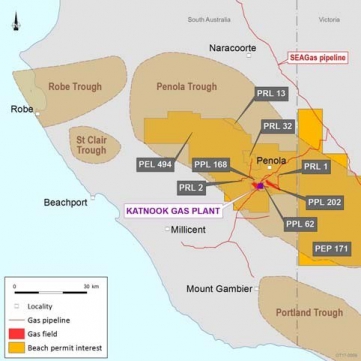 ---
Natural Gas World welcomes all viewpoints. Should you wish to provide an alternative perspective on the above article, please contact editor@naturalgasworld.com
Kindly note that for external submissions we only lightly edit content for grammar and do not edit externally contributed content.