Ashgabat to host the 28th International Conference and EXPO "Oil and Gas of Turkmenistan – 2023" (OGT 2023)
The Deputy Chairman of the Cabinet of Minster of Turkmenistan, Batyr Amanov, the State Minister of Turkmenistan – Chairman of State Concern "Turkmengas", Maksat Babayev and the Chairman of State Concern "Turkmennebit", Guvanch Agajanov will present new investment opportunities in the Turkmen energy sector. In addition, high-profile speakers such as Kadri Simson – European Commissioner for Energy Issues, Gary Jones – Regional President for Azerbaijan, Georgia and Turkiye, BP, Med Kamal – SPE President, Elena Akoltseva - President, CIS, Baker Hughes, Jasper Peijs – Vice President of Strategy and Business, ADNOC International, Stéphane Germain – President, GHGSat Inc. among many others will present within the framework of the event.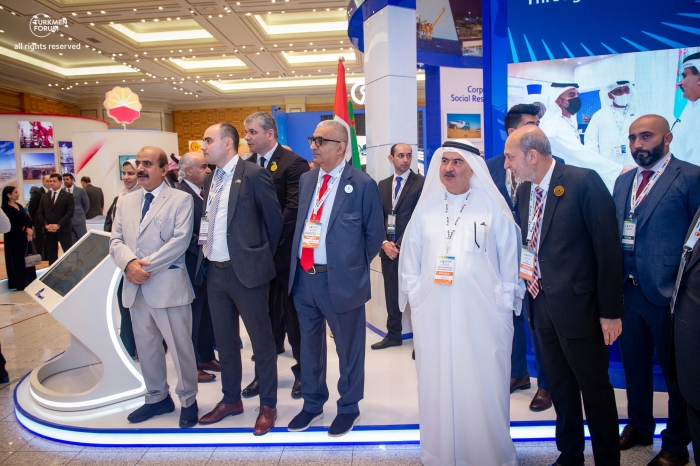 OGT 2023 also serves as a unique platform for discussing major environmental issues. This year SPE will hold a technical panel on: "Carbon Capture and Sour Gas Reinjection", where presentations of SPE President Med Kemal, Imperial College Professor Paul Fennel, Gubkin Russian State University Professor Nadezhda Sheveleva, Technical Director and Chief Geologist of GaffneyCline Stephen Wright, as well as leading specialists from Baker Hughes, Dragon Oil and SC "Turkmengas" are expected.
Advertisement:
The National Gas Company of Trinidad and Tobago Limited (NGC) NGC's HSSE strategy is reflective and supportive of the organisational vision to become a leader in the global energy business.
More than 200 companies that have already booked their stands at the OGT EXPO - 2023 invite the delegates and prospect partners to visit their booths. New elements introduced at this year's EXPO put a key focus on highlighting the importance of acceleration of cooperation between IOCs and NOCs, reinforcing the growing role of mutually beneficial partnerships.
One-to-one meetings with Turkmen government officials, which will be organised on the sidelines of OGT 2023, will present an excellent opportunity to further discuss new investment projects and share new products and services.
The Organising Committee will provide visa support to all registered delegates travelling to Ashgabat.
For information on the terms of participation in the conference, please visit the event website: www.ogt-turkmenistan.com or email info@turkmen-forum.com.