Argentina secures credit for pipeline - NGW Magazine
This article is featured in NGW Magazine Volume 2, Issue 14
Argentina has secured funding from development bank CAF to expand its transport network, to deal with rising supply from shale plays like Vaca Muerta.
Argentina is catching up with transport capacity as output of gas from its prolific shale reserves. It has received $150mn from CAF, to build pipelines in the north and south of the country, among other projects, according to a presidential decree. CAF is a Latin American multilateral bank.
The financing is also aimed at boosting the delivery potential of a pipeline that supplies Argentina with gas from neighbouring Bolivia. The line supplies around 20mn m³/day to Argentina. The credit is "a key lever for development," said finance minister Luis Caputo.
The Vaca Muerta unconventional play, which is around the size of Belgium and is Argentina's largest shale play, is in Neuquen province in the central part of the Patagonia region.
One of the largest shale deposits in the world, Vaca Muerta contains around 308 trillion ft³ of shale gas and 16.2bn barrels of shale oil, according to statistics from the US Energy Information Administration. The Argentine government has made important strides forward in developing the project so far this year. In January, the government inked a $5bn investment deal with foreign majors including US Chevron, French Total, Anglo-Dutch Shell and Pan American Energy, a unit of BP.
The companies agreed to collectively invest $5bn in the formation this year and $15bn/year beginning in 2018. Following the deal, Argentina's state-run YPF said it would invest between around 20-30% more than it would have done previously, meaning the firm's investment is now expected to reach around $2.3bn.
However, despite this progress, there are still lingering concerns that the project could be held back by a lack of infrastructure, after the previous government of Cristina de Kirchner presided over years of economic stagnation.
Oil companies operating at Vaca Muerta like US majors Chevron and ExxonMobil are keen to lower operating costs at the formation, in order to make it profitable given the prolonged downturn in global oil prices.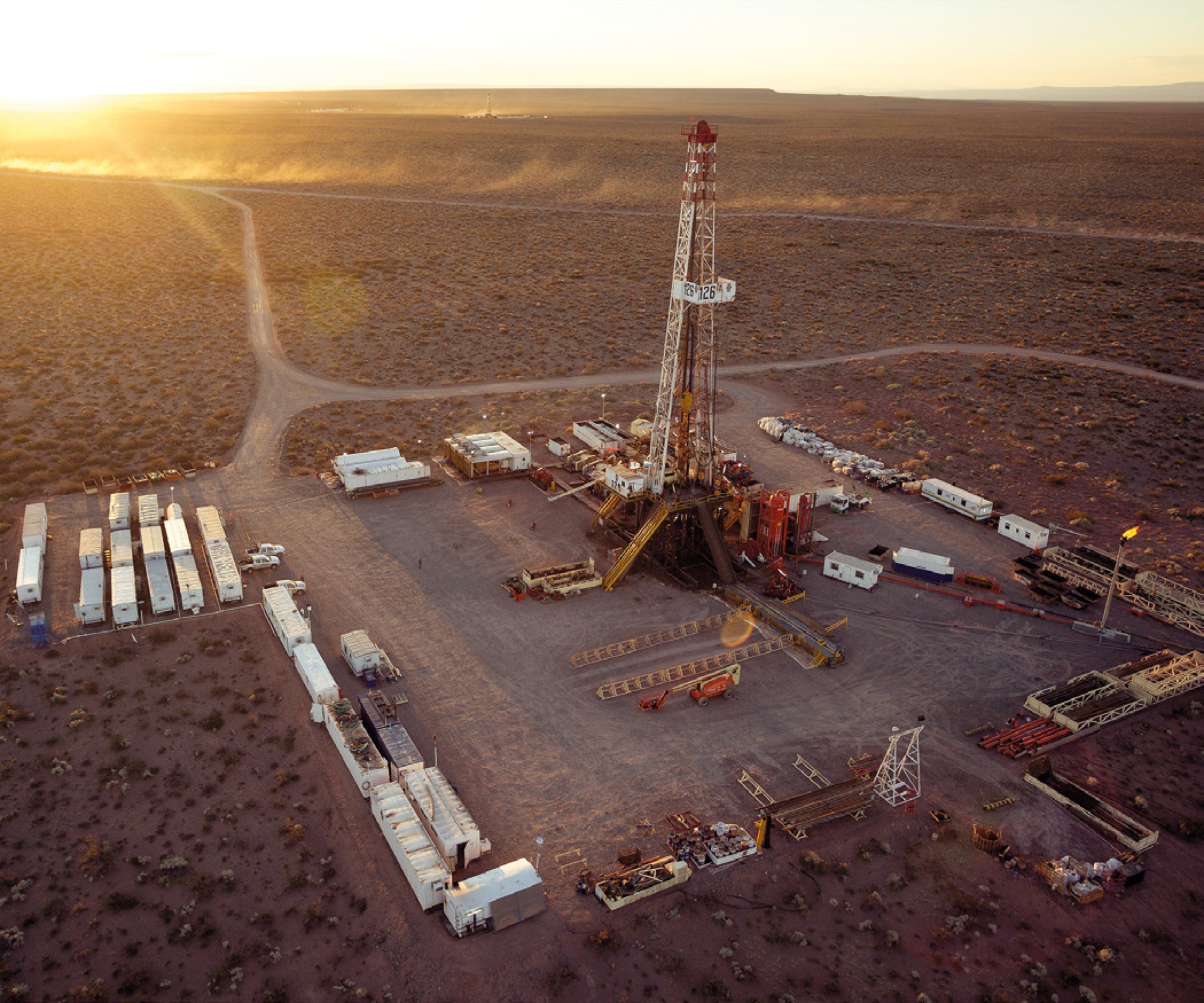 Government tenders
Last month, the government of Mauricio Macri announced that it would extend a railway to Vaca Muerta in an effort to lower production costs at the shale play. The country will hold a tender this year for the project worth between around $500mn and $600mn and the work is expected to take around three years. The railway is expected to run from Bahia Blanca in the very south of Buenos Aires province, on the Atlantic coast, to Anelo in Neuquen province. In addition in May the government launched a tender for work to expand three pipelines that are now operating at full capacity.
The pipeline expansion works are estimated to cost a total of $168mn, the government said.
As well as lacking pipeline infrastructure, the remote area also needs new roads, to avoid bottlenecks for transportation of equipment, industry insiders have said. "A full development of our Vaca Muerta position would require vast improvements on all areas of infrastructure," Shell told NGW. "New and better routes, railways, pipes and ports are needed. We can achieve this if oil companies, national and provincial governments, workers, labour unions, communities and all other stakeholders work together towards a same goal," the spokeswoman added.
Shell continues to make progress in its shale business, which offers it capital flexibility, she said. "We can ramp up and down quickly and adapt to short-term pricing fluctuations while preserving value for the long-term. "The Vaca Muerta is an important basin that we are looking to de-risk," she added.
Chevron told NGW that the company was sticking to its goals outlined in a recent supplement to its 2016 annual report, but would be unable to comment further on what improvements are needed to make Vaca Muerta more viable.
The company drilled 58 horizontal wells at the Loma Campana block at Vaca Muerta last year, and the drilling programme is expected to continue in 2017, according to the update. Total and Pan American did not respond to questions from NGW about progress at the project.
Rising production
Gas production in Argentina is expected to rise from around 113.7mn m³/day in 2014 to around 185mn m³/day in 2025, according to government estimates. That would put significant pressure on current infrastructure arrangements unless they are rapidly expanded.
Pipeline companies were reluctant to increase capacity owing to price caps under the previous administration, but Macri's pro-business government has raised transport tariffs and boosted their cash flow meaning that expansion projects are more viable.
Last month YPF said it would invest as much as $4bn/yr through 2020, as it seeks to develop more blocks at Vaca Muerta. YPF is producing around 64,500 barrels/day of oil equivalent from Vaca Muerta, mainly from the Loma Campana block, according to the company's first quarter production figures.
The firm has a further 19 blocks at the formation and is targeting around 3% to 5% annual production growth at the project over the longer-term. By 2019, YPF plans to have a total of 17 blocks in development.
However YPF's success – and that of other firms – will be dependent on timely provision of key infrastructure. The government has demonstrated its intention to make improvements in this regard, but it needs to act quickly so as not to cause unnecessary delays to the project.
Sophie Davies
This article is featured in NGW Magazine Volume 2, Issue 14