Another record low for Russian gas flow to Europe in Jan
2023 started with record low gas exports from Gazprom to Europe. With 1.7bn m3 exported in the month, January flow is at record low, 29% less than a month ago and 17% below the previous record low in November 2022. The current level still stays into the expected future range forecasted to be between 0.9 and 4.5bn m3/month.
Gazprom's monthly gas exports to Europe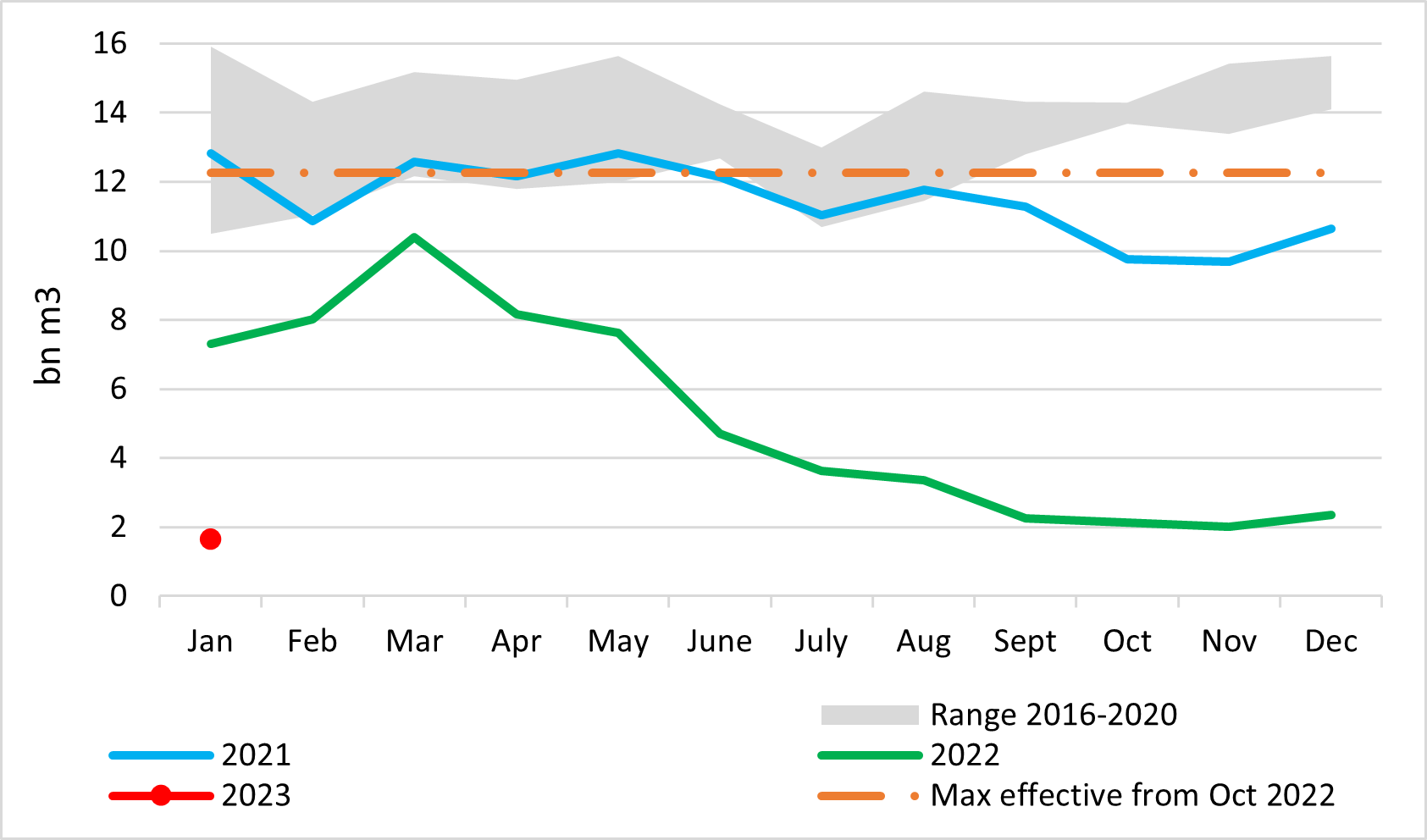 Source: Gazprom, Entsog, thierrybros.com
Volumes via both remaining export routes were down: Ukraine by -26% and TurkStream by -33%.
Split of Gazprom's monthly gas exports to Europe by route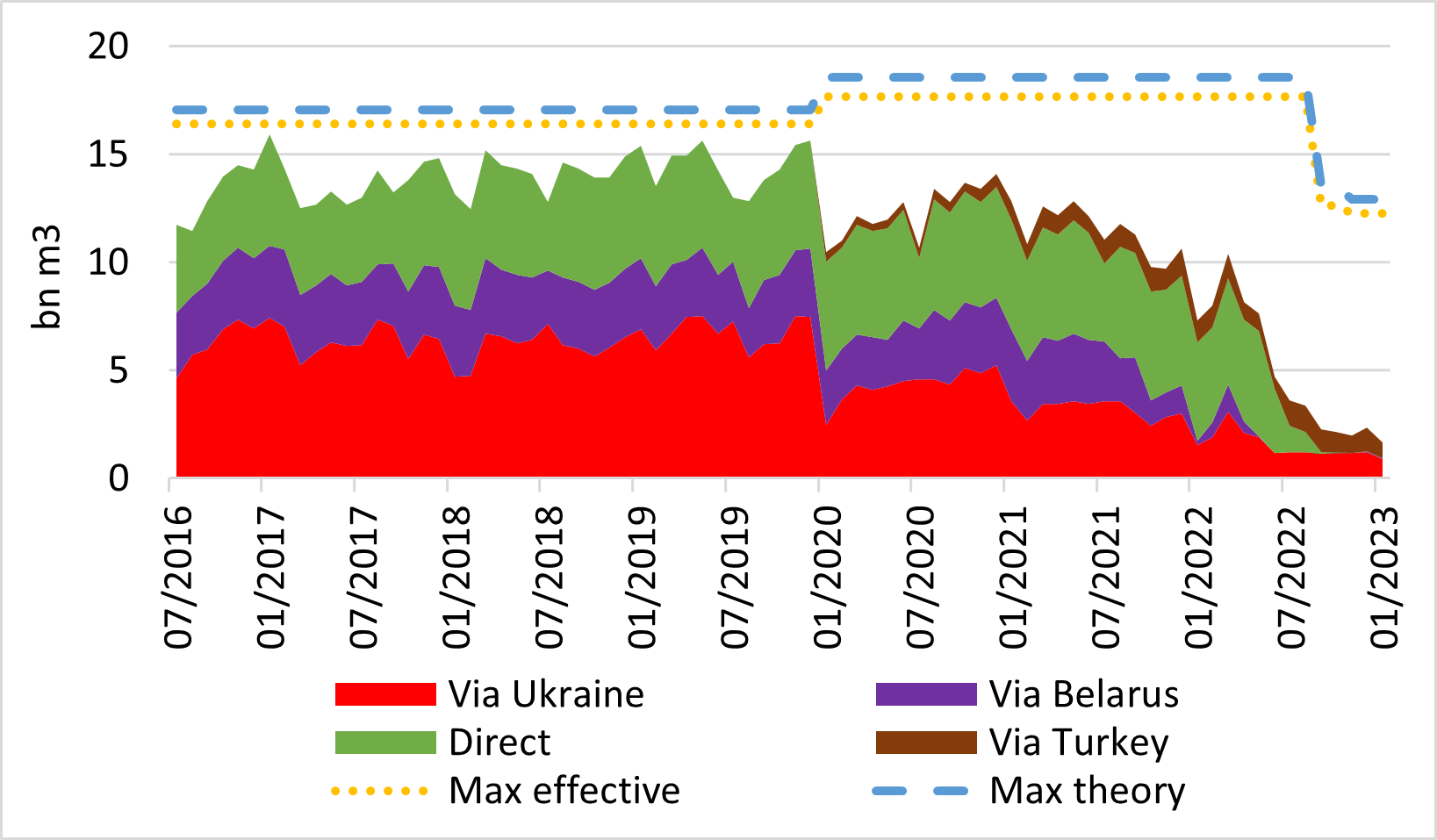 Source: Gazprom, GTSOU, Entsog, thierrybros.com
LNG regasification send-out was up in January versus last year but down versus the previous month, as the EU situation is becoming less critical. Germany is now the new kid on the LNG map.
EU LNG send-out (excluding Malta)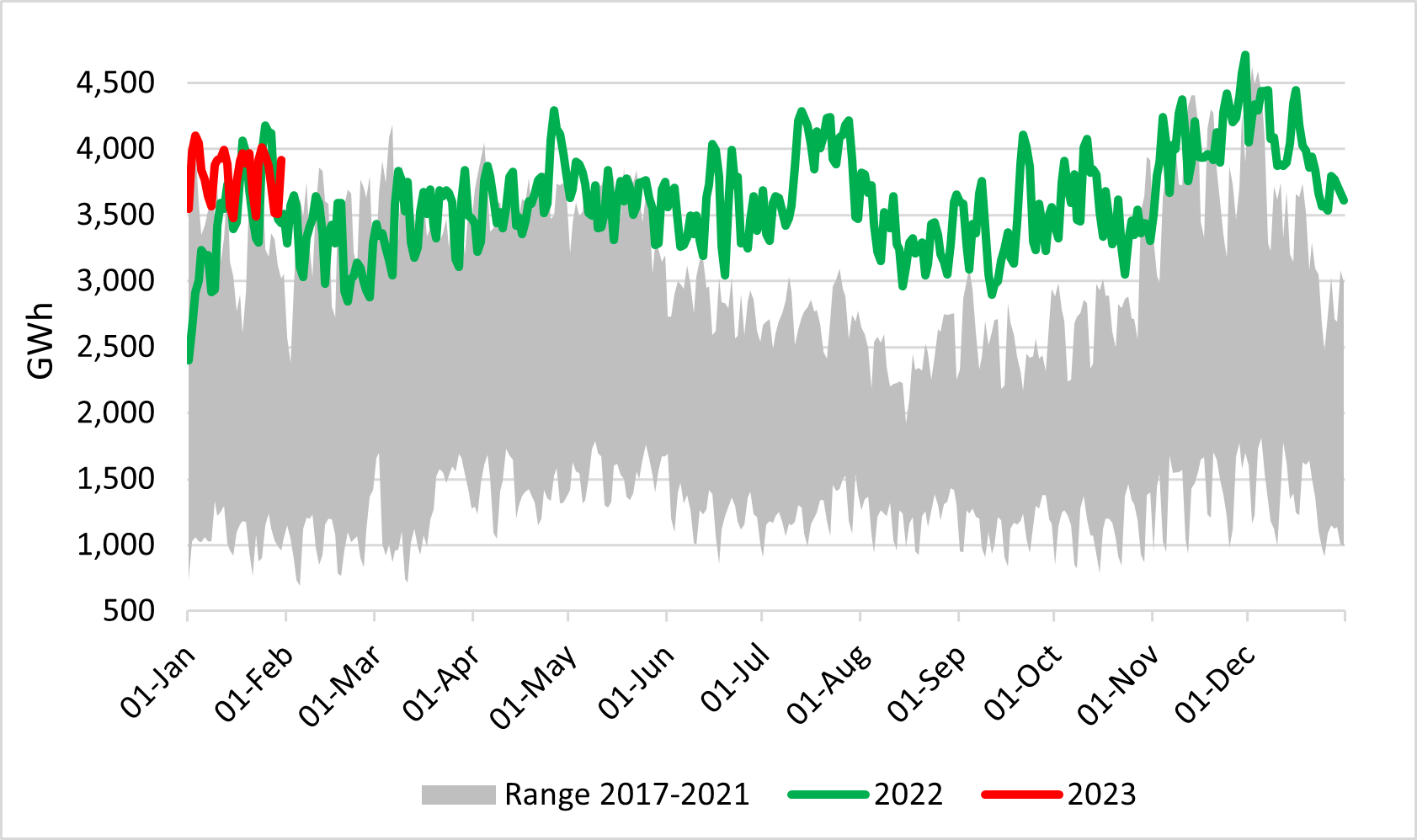 Source: GIE, thierrybros.com
With a warm winter and with serious demand reduction/destruction taking place for a few months now , EU storage has been above the historical range since January 15. EU storage is ending January at 73% of capacity, versus a previous record of 72% in 2020. This allows the supply-demand balance to look more relaxed for the remainder of winter and prices to continue to move south.
EU gas storage utilisation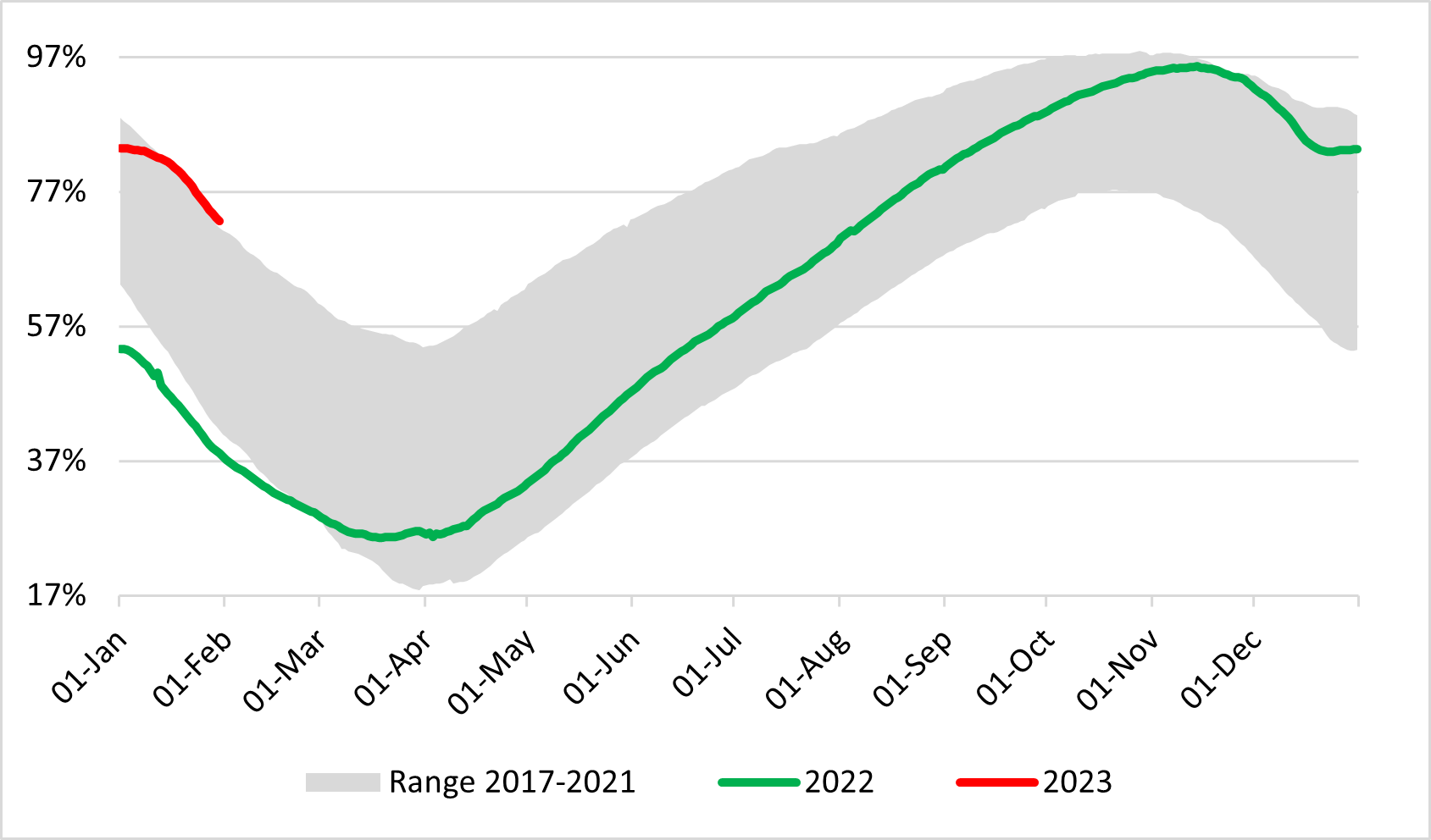 Source: GIE, thierrybros.com
With the February 5 EU embargo on Russian oil products coming after the two previous 2022 embargoes (coal and oil), we still have to be aware that Russia could retaliate one way or another by using energy exports as a weapon.
Dr. Thierry Bros
Professor & Energy Expert
February 1, 2023