Anadarko Announces Mozambique LNG FID
Anadarko Petroleum June 18 announced a final investment decision (FID) on the Mozambique LNG project. The US firm last month had disclosed the decision date.
"This official declaration of FID confirms the Area 1 Plan of Development is now effective with notice provided to the government of Mozambique that all conditions precedent have been fulfilled, and the project can now advance to the construction phase," Anadarko said.
The declaration of FID was made at an event in Maputo, which was attended by president of Mozambique Filipe Nyusi, the minister of mineral resources Ernesto Max Tonela, and Anadarko CEO Al Walker, along with representatives from the Area 1 co-venturers.
The Anadarko-led Area 1 Mozambique LNG project will be Mozambique's first onshore LNG development, initially consisting of two LNG trains with total nameplate capacity of 12.88mn metric tons/year to support the development of the Golfinho/Atum fields located entirely within offshore Area 1.
The project has secured in aggregate 11.1mn mt/yr of long-term LNG sales with key LNG buyers in Asia and in Europe, Anadarko said. Additionally, the project is expected to have a significant domestic gas component for in-country consumption to help fuel future economic development.
"As the world increasingly seeks cleaner forms of energy, the Anadarko-led Area 1 Mozambique LNG project is ideally located to meet growing demand, particularly in expanding Asian and European markets. We look forward to safely executing the next phase of this project for the long-term benefit of Mozambique, its people, our partnership, and our customers," Walker said.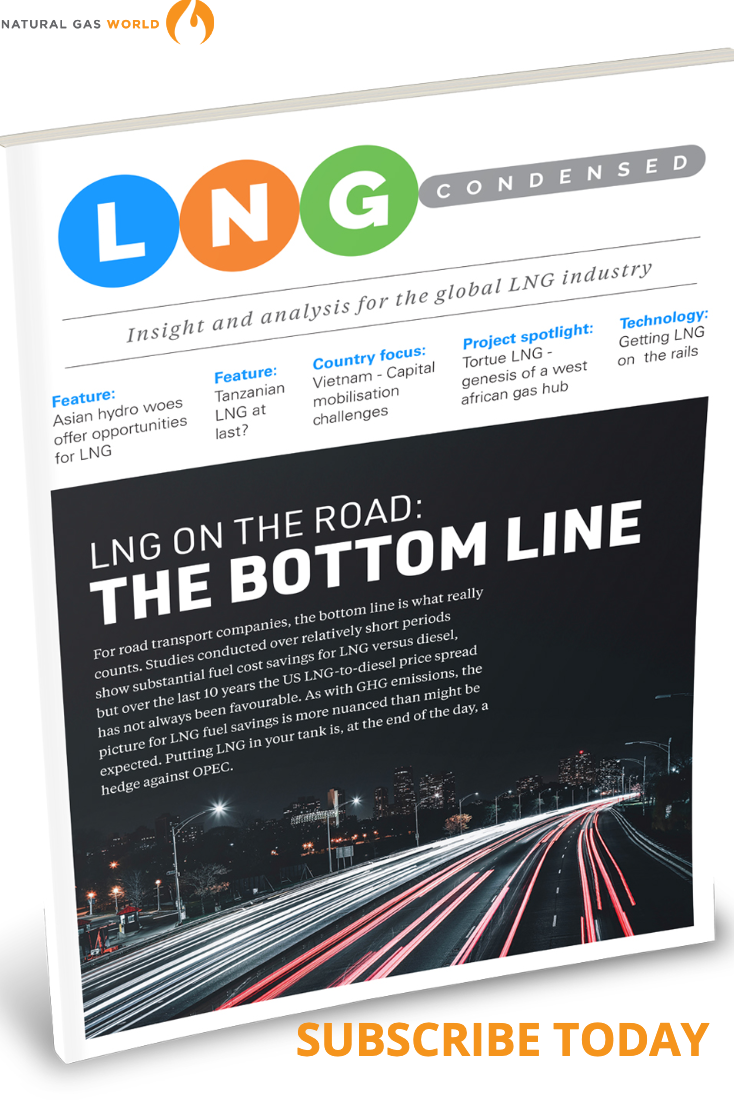 Anadarko is set to be taken over by fellow US independent Occidental Petroleum. Occidental recently agreed to sell Anadarko's sub-Saharan Africa upstream assets – including the company's Mozambican holdings – to French major Total in a $8.8bn deal. The transaction, which is contingent upon Occidental completing its acquisition of Anadarko, is expected to close in 2020.
Jon Lawrence, an analyst with Wood Mackenzie's sub-Saharan Africa upstream team, said: "Mozambique LNG is one of two LNG mega-projects that have been seeking sanction for over four years in Mozambique. The other is the ExxonMobil-led Rovuma LNG development. With strong LNG demand growth out of Asia, now is Mozambique's time." At $20bn, the FID is the largest sanction ever in sub-Saharan Africa oil and gas.
Lawrence said that Wood Mackenzie expects the two Mozambique LNG projects to be the second and third most valuable oil and gas sanctions taken this year, after Arctic LNG-2 in Russia.
Frank Harris, head of LNG consulting, at Wood Mackenzie, said: "Flexible commercial arrangements, including an innovative co-purchase agreement with Tokyo Gas and Centrica, have been instrumental in securing the project a roster of high-quality customers in a crowded LNG market."
Anadarko's partners in the Mozambique LNG project are Japan's Mitsui, Mozambique's state energy company ENH, Thailand's PTT and India's ONGC, Bharat Petroleum Resources and Oil India.