Algeria Names GECF Institute Head
Algeria has named Azzedine Adjeb as the new head of an international gas research body to be based there. At its meeting in October 2017, the Gas Exporting Countries Forum (GECF) selected Algeria as the home of its future Gas Research Institute.
Adjeb took office March 15 at an event attended by Algeria's energy minister Mustapha Guitouni and state Sonatrach's CEO Abdelmoumen Ould Kaddour, according to state news agency APS. GECF has provided the new institute with $2.4mn to last it until the end of next year. Adjeb has worked for Sonatrach, and at Algeria's Research and Development Centre in Boumerdes where he was a process engineer specialising in materials used at petroleum facilities.
GECF was once characterised as a 'Gas Opec' but, despite its heavyweight members, has failed to replicate the Saudi-backed Opec on markets – in part because some GECF members either do not even export gas (Venezuela) or have recently been marginal exporters (Egypt, Iran). But also, gas exports are typically on long-term contracts with minimum delivery levels specified; and competition law would prohibit cartel-like behaviour, ruling out collusive action from rising exporters in OECD countries such as US and Australia.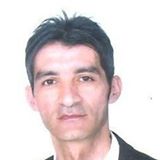 GECF Gas Research Institute head Azzedine Adjeb (Photo credit: Adjeb/Facebook)