About-turn for Mexican energy [NGW Magazine]
Barely a month into his administration, Mexico's new president Andres Manuel Lopez Obrador has turned the country's energy industry on its head.
He has cancelled private oil and natural gas auctions planned for February, and shelved future bid rounds until at least 2021.
Two-thirds of the staff of the energy regulatory commission have been laid off. The energy reform model passed in 2014, which opened the industry to private and foreign competition, seems to be unravelling, as the new administration looks to build a refinery, wean the country off foreign-produced gasoline and natural gas and allocate more resources to shore up the state-owned hydrocarbons producer Pemex, which has seen crude oil decline every year since 2004 and natural gas fluctuate, with sharp declines in the last couple of years.
"We are going to invest in exploration and drill wells onshore and in shallow waters in the states of Veracruz, Tabasco and Campeche," Lopez Obrador, who is known as Amlo, said in a December 15 presentation in the oil hub town of Ciudad de Carmen. "We are going to reactivate the national oil industry and hydrocarbons production with the purpose of achieving energy independence."
One of Lopez Obrador's first moves, as many in the industry dreaded, was the cancellation of future oil and natural gas field auctions. On December 11, days after entering office on December 1, the new administration terminated plans for two auctions scheduled in February, including one for 37 onshore conventional fields and one for nine shale areas in the gas-rich Burgos basin. Fifteen companies had qualified to bid for the 37 onshore fields, while five companies, including Anglo-Dutch major Shell and Pemex, had expressed interest in the shale auction.
Mexico's new energy minister Rocio Nahle later announced a three-year moratorium for new oil and gas tenders in Mexico through at least 2021, and possibly throughout the six-year administration. Since opening the energy industry to outside investment in 2014, Mexico has awarded more than 100 contracts in nine bid rounds for hydrocarbons exploration and production in both onshore and offshore areas.
"It is not good news and I consider it a bad sign to cancel the two auctions planned for February," said the head of the upstream regulator Comision Nacional de Hidrocarburos (CNH), Sergio Pimentel, in the agency's December 11 webcast. "Of the 111 exploration and production contracts that have been awarded to date, Pemex has won 22. By cancelling the auctions, you close a door not only to Pemex, but to the other 75 companies that are currently operating in the country."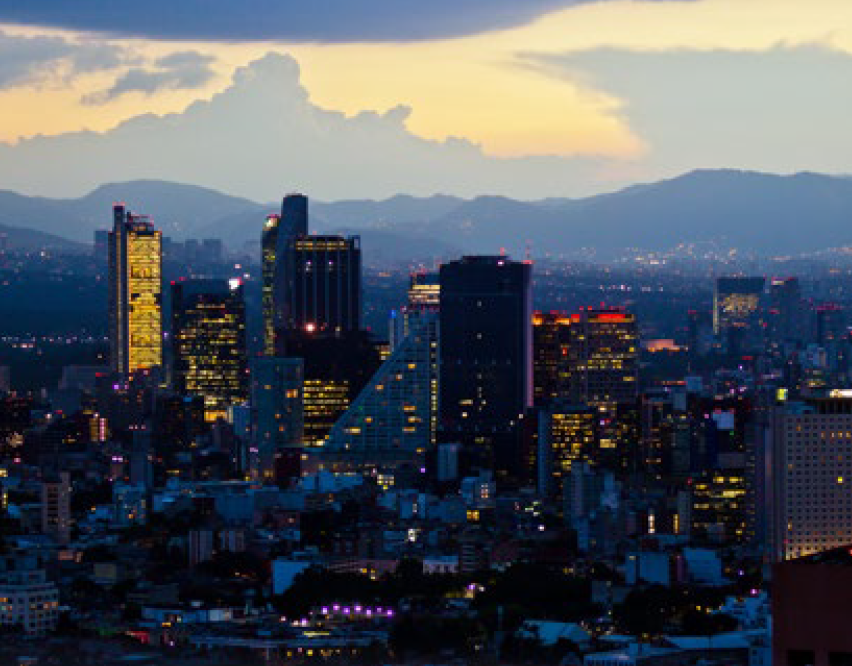 Investing at Home
While many members of the Mexican energy industry oppose the direction of the new administration, Lopez Obrador, both on the campaign trail and since winning the July 1 election, guaranteed a dramatic shift in policy. He has repeated his claim that opening up the energy industry, which was approved in 2014, has failed to produce the promised investment and opportunities.
The new government, in its first weeks in power, appears to be reinstating the old energy model, where Pemex and the state-owned electricity company CFE are heavily relied upon to provide the country's oil, natural gas and electricity mix.
This was on display December 15, when Amlo presented the proposed government budget for 2019. The new administration proposed that Pemex should receive a 14% budgetary increase from a year earlier, while CFE is similarly rewarded with an 8% spending boost in 2019.
"In general, we consider the provisions established in the economic packet as a very good sign of the commitment of the new government for the energy sector," global consultancy Ernst & Young wrote in a December 19 report. "We feel the budget favours energy security and storage in the market for the short and mid-term."
If the budget is approved by the Mexican congress, Pemex will receive a budget of $23bn in 2019, much of which will be dedicated to natural gas and crude production, the company's new CEO, Octavio Romero, said on December 15.
Romero, who presented the company's oil and gas production plans for 2019-2024, said Pemex, the country's largest natural gas producer, will increase natural gas output by 50% in the next six years to as much as 5.7bn ft³/day. The company is on track to produce just 3.8bn ft³/day this year, he said.
"The previous governments, in a systematic way, drastically reduced the investment in Pemex, while at the same time, drained the company's profits so much that it was obligated to increase debt year after year to comply with fiscal obligations," Romero said. "The plan of this new administration, headed by Lopez Obrador, is to achieve energy independence for the country, and to rescue Pemex" from its dire financial standing, he said.
Pemex is planning to sign two new contracts in January – one for an infrastructure project and one for onshore and offshore drilling in mature fields – in the hope of boosting domestic oil and natural gas production, Romero said. The company plans to drill 116 wells by 2024, which could boost natural gas production by as much as 1.2bn ft³/day if successful, he said.
Record US Imports
Realising these lofty plans to overhaul the energy industry and reactivate Pemex and the CFE will not be easy. As Pemex production declines, natural gas imports from the US continue to hit record highs.
Around 70% of the natural gas consumed by Mexico in 2018 was imported from the US, according to Energy Information Administration (EIA) figures. With sagging production and pipeline project delays, Mexico imported 4.9bn ft³/day of natural gas from the US by pipeline in August, according to the EIA, an all-time high. Pemex' total gas production in 2017 was 5.1bn ft³/d, down an eighth on 2016 output.
Members of the energy industry hoped that the shale auction planned for February, which has now been cancelled, would boost domestic natural gas production and reduce dependency on the US for imports.
The country sits on several large basins in the north, particularly the Burgos and Tampico-Misantla, which remain untapped. According to Ernst & Young, Mexico's shale plays are "considered some of the most important in the world" and hold an estimated 545 trillion ft³ of recoverable resources.
"The areas auctioned off during the previous administration aren't providing results or investment," Amlo, who opposes hydraulic fracturing for hydrocarbons, said in early December. "We can't just continue to give away our land and territory when there is no production or benefit to the people, which was what was promised. It's time to invest in our own companies to rescue the energy industry."