A glance at Iran's gas-to-power sector
Iran boosted the share of natural gas in power plants to above 80%, delivering 46.847 bn m³ in nine months: this is a 16.8% growth year-on-year. Iran's fiscal year starts on March 21. That figure is 42% of Iran's total produced sweet gas during spring, summer and fall (110bn m³).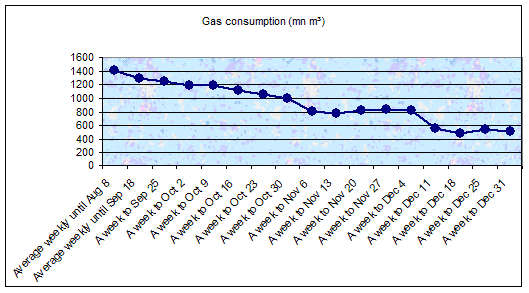 During this period (March 21 to Dec 31), the power sector's diesel demand fell 38.4% and its heavy fuel oil demand by 31.5%.
Energy ministry statistics indicate that the weekly gas delivery of gas to power plants fell from 1.4bn m³ in spring and summer to about 0.8bn m³ in the autumn, while the figure plunged to around 0.5bn m³ in winter. Power demand soars in the summer while in the winter, heating demand goes up four times compared with summer. Iranian households are now using above 500mn m³/d of gas, compared with 120mn m³/d in summer.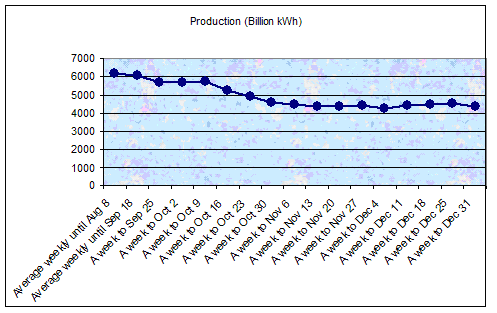 From March 21 to December 31, Iran produced a little more than 230 billion kWh of electricity, of which 8 billion kWh were exported, while the country imported 3.275 billion kWh of electricity energy during that period.
The statistics indicate that despite falling power consumption, Iran has imported more power this winter. The reason may be that with high gas demand in the housing sector, it has preferred to import electricity than to consume liquid fuels.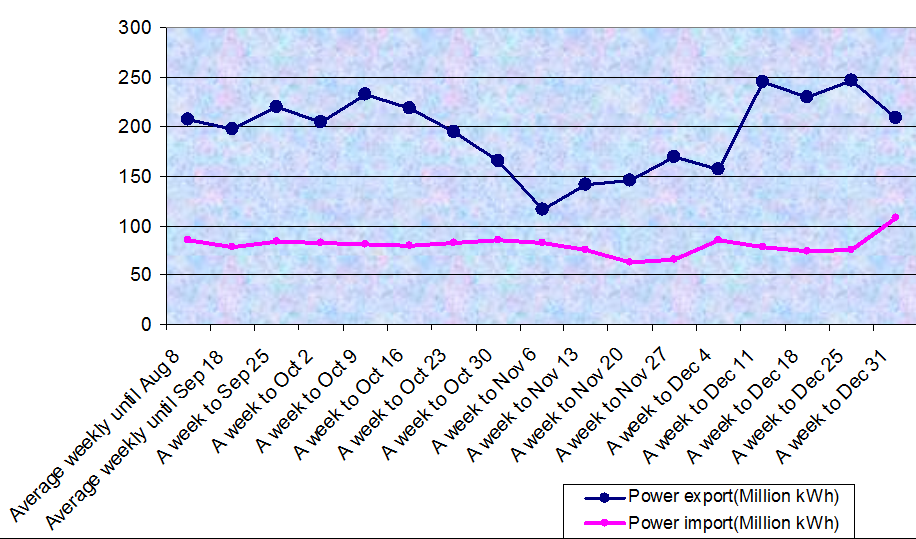 As of January 11, Iran has added 592 MW to its power production capacity this fiscal year, with another 2.3 GW planned. The country's power generation capacity stands at 73.744 GW. Thermal power plants account for 82%, hydropower has 15.2%, renewables 0.31% and nuclear about 1.38%.
The combined-cycle power plants, which have 25% of the total fleet, are only about 42% efficient but other thermal power plants are even lower, at 35%. The average efficiency is about 37%.
Iran added 360 MW of hydropower to its generation capacity during the current fiscal year.
Weekly periods

Production

(Bn kWh)

Gas consumption (Mn m³)

Power export

(Mn kWh)

Power import

(Mn kWh)

Average weekly until Aug 8

6175

1407

208

85

Average weekly until Sep 18

6067

1296

198

79

Week to Sep 25

5697

1242

220

84

Week to Oct 2

5701

1195

204

83

Week to Oct 9

5721

1187

233

81

Week to Oct 16

5242

1114

218

80

Week to Oct 23

4903

1051

195

83

Week to Oct 30

4595

1000

165

86

Week to Nov 6

4469

804

116

83

Week to Nov 13

4389

781

142

76

Week to Nov 20

4368

815

146

63

Week to Nov 27

4403

838

169

66

Week to Dec 4

4287

828

157

85

Week to Dec 11

4439

560

246

78

Week to Dec 18

4489

487

230

75

Week to Dec 25

4542

548

247

76

Week to Dec 31

4383

515

209

108
Dalga Khatinoglu is a Natural Gas Europe expert on Iran's energy sector and head of Trend Agency's Iran news service