2017: The Year of the Oil Majors
In a few days, Rex Tillerson, chairman and CEO of ExxonMobil (2.3mn b/d of oil produced in 2015) that "has vast experience at dealing successfully with all types of foreign governments"[1] should be appointed US secretary of state. I believe once in office, Donald Trump, who wants to focus on America, could send Rex Tillerson, who was awarded the Order of Friendship by Russia's president, Vladimir Putin, to strike a deal on Crimea, before the EU can even reconsider its sanctions, which are now valid until July 31, allowing ExxonMobil to restart, ahead of the competition, Russian upstream projects currently on hold.
In Saudi Arabia, the Saud family wants to launch an initial public offering (IPO) this year for 5% of Saudi Aramco, the biggest oil company (10.1mn b/d of oil produced in 2015) for more than $100bn while implementing the 0.5mb/d production cut agreed at the November 30 Opec meeting. Remember, Saudi Aramco was partially owned by ExxonMobil from 1948 to 1978…
In Russia, oil companies will also have to implement the 0.3mn b/d cut decided on December 10 between Opec and non-Opec countries. The biggest Russian oil company (4.1m b/d of oil produced in 2015), Rosneft[2] headed by Igor Sechin, former Russian deputy prime minister from 2008 until 2012, will have to implement a cut of around 0.1mn b/d[3]. Remember, Rosneft is 19.75% owned by BP (1.1mb/d of oil produced in 2015) formerly the Anglo-Persian Oil Company that started with an oil discovery in Persia in 1908 and is now one of ExxonMobil global competitors…
By implementing those cuts, those two national companies should maintain the $50/b floor to oil prices in 2017. ExxonMobil could therefore enjoy higher oil prices while producing at full capacity!
Thierry Bros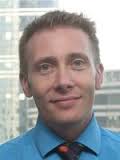 Some interesting questions are still pending for 2017:
What about Iran? The National Iranian Oil Company, unaffected by the Opec production cut, can produce up to 3.8mn b/d in 2017 (compared with 2.8mn b/d in 2015). But remember, the new US administration has taken a hard line on Iran and during the presidential campaign, Donald Trump repeatedly slammed the nuclear deal, saying his number-one priority would be to dismantle it. If sanctions are re-enacted Iran oil production should go down, not up, in 2017…
Does "Making America Great Again!" means that after 39 years, ExxonMobil could, via the IPO process, re-enter Saudi Aramco capital? But is owning 5% of the capital providing enough influence? Could the Saud family be forced to sell more than 5% of Saudi Aramco?
Could Chinese[4] Petrochina (2.7mn b/d of oil produced in 2015) be interested in this IPO to tap a world-class oil reserve as sister company CNPC was not allowed to invest in Russian upstream gas (Far East project) in 2014?
Or could the Saudi Aramco[5] IPO price be set too high for pension funds, at a time when renewable energy is growing more and more competitive and some private investors are seeing coal and oil as stranded assets? A failed IPO would negatively impact all oil stocks.
Finally, what is Donald Trump going to do with the COP21 Paris Agreement?
We're gearing up for a volatile New Year with much "above ground risk" right downtown in Washington! Stay tuned!
28 December 2016
Thierry Bros
Founder thierrybros.com
---