'Clean EU Energy' Means Gas Not Coal: Eurogas
Eurogas on November 30 called the 'Clean Energy' package, published the same day by the EU Commission, "an important piece in the legislative framework" towards achieving EU and global climate targets, adding that "gas provides important solutions to the many challenges" outlined in the package.
Beate Raabe, the gas suppliers' association's secretary general, said: "Be it electricity market design, energy efficiency, renewables or the energy performance of buildings, natural gas and renewable gas hold the key to cost-effective solutions. For example, by using natural gas instead of coal in power generation, 50% of carbon dioxide emissions are saved – instantly and in crucial years before renewables can achieve this."
"At the same time, an increasing share of electricity from renewables is supported and backed up with the highest efficiency - up to 90%, if the heat is used too - and the needed flexibility is provided to compensate for the variability of certain renewable sources. There are clear opportunities in enhanced gas use", she added.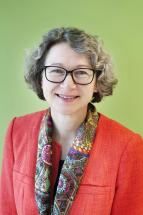 Eurogas secretary general Beate Raabe (Photo credit: Eurogas)
Eurogas said it also looks forward to important technologies forming an interface between electricity and gas, which are vital for a well-functioning energy system, being considered in the upcoming debate. Power-to-gas can transform excess electricity from wind or solar sources into synthetic gas, storable or transported in the gas system, while fuel cells and micro-CHP are ideal to address periods when electricity from variable renewable sources is scarce and power prices high, it added.
As regards the EC's electricity market redesign proposal, an emissions performance standard for electricity capacity mechanisms would help the climate and gas, added Eurogas.
Environmental group Greenpeace cautioned the commission November 28 against putting the transition to more renewable energy into the hands of 'reluctant power companies' – believed to include utilities that are also Eurogas members. Greenpeace said that two of the package's draft laws – on the development of renewable energy and EU electricity market redesign – "could in fact endanger the renewable energy transition and constrain the EU's climate change action."
Mark Smedley