Analysts Propose Single EU Gas Market Model
The EU single market for gas could be a reality by 2020 – provided an entirely new set of rules is put in place – argue seasoned energy analysts Thierry Bros and Karen Sund. Failure to take some kind of positive action of the kind they suggest could spur development of competing technology and hasten the exit of gas, as it becomes too expensive or controversial to find public support.
In a joint paper published November 3, they envisage a European Union of 27 states – the UK having by this point left, in this utopian view – linked by a common pipeline system with a single grid entry fee that all suppliers have to pay. This ensures they all compete at the same level, receiving the common hub price minus the entry fee. LNG terminals will have their own regasification and LNG storage tariffs; the model applies at the exit point of the terminal so the importer decides which terminal offers the best return against its purchase and shipping costs. This could lead to higher throughput and so lower tariffs at some terminals.
Exit fees vary in the new model depending on whether the buyer has or has not got public service obligations. The latter implies a higher price, but even there it must remain competitive with other fuels.
Thierry Bros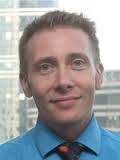 Taking as their starting point a system that is already over-built and a market that is oversupplied and facing even lower demand in the future, they recommend the decommissioning of idle capacity with fines for those that operate spare capacity, and no more investment in storage. This will keep costs down as companies' regulated asset value shrinks, and make gas cheaper. This in turn will boost demand for gas and make the most of necessary transport assets.
A single operating company along the Norwegian Gassco model would ensure the same rules apply throughout the region. Lower demand has been a deliberate policy of the European Commission, to reduce climate emissions and import dependency, and may now contribute to higher infrastructure costs, they say.
Karen Sund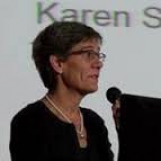 They expect transportation companies to resist change of this sort. But they contend that it makes much more sense to have a EU-wide transportation company (which would be highly regarded by financial markets) than numerous regulated companies that try to maximise their respective profits.
William Powell
You can access the full paper here.